History of Singleton
Miller Family Tree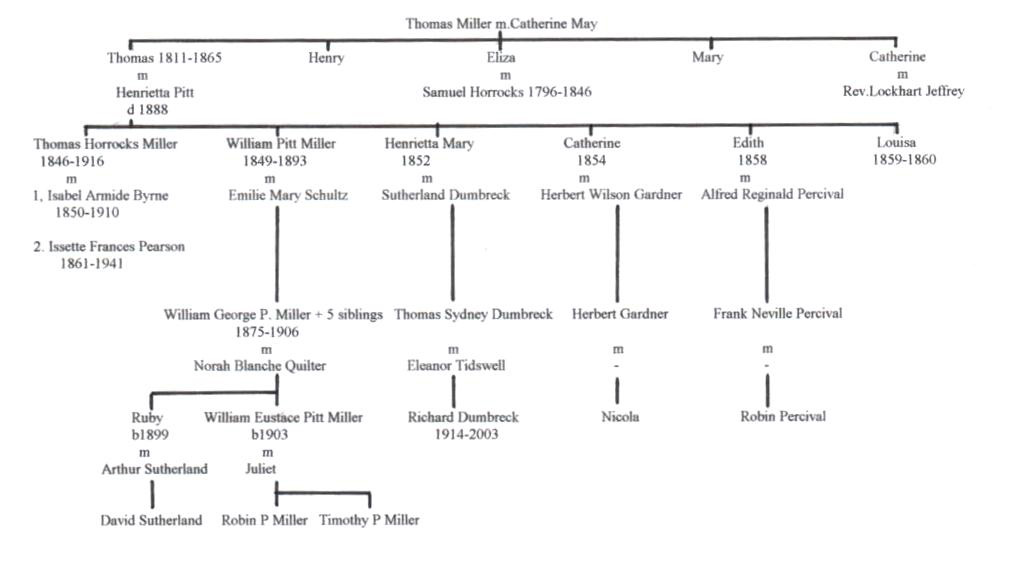 Meg Shelton
Legend has it that Meg Shelton - the Fylde witch - was born in Singleton in the 17th century.. She was thought to have lived in a small cottage near the church before moving to nearby Woodplumpton. It was said that Meg would cross the night sky on her broomstick, turn milk sour and make the cattle lame. One tale tells of her steling some milk from a neighbouring farm and then turning her pitcher into a gooseto disguise it as she walked home.
Unfortunately the spell was broken when the suspicious farmerstruck the bird with a stick causing the pitcher to shatter, spilling milk everywhere and revealing her mischief.
In 1705 Meg was crushed to death by falling barrels and was buried in Woodplumpton churchyard. Meg's corpse was said to have reappeared above ground several times before she was finally buried head-first beneath a large boulder which can still be seen today in St Anne's Church at Woodplumpton.
Gillow's Farm
Robert Gillow, founder of the famous furniture company 'Gillows' in Lancaster was born at Gillow's farm in 1704. The property stood to the right of the Miller Arms and was demolished in the 1950's.
Contact Us