About the Richard Dumbreck Singleton Trust
Richard Dumbreck's Singleton Trust (The Trust) was established in 2003, following the death of Richard Dumbreck. He was a landowner, whose fondness for the village and its community was so great that he left his estate in trust for the benefit of the Singleton community. The Trust owns much of the heart of the village (Great Singleton) together with a large acreage of farmland and woods. It has responsibility for the maintenance of this extensive estate that includes over 30 homes, a farm and 580 acres of land surrounding the village.
Trusteeship
A group of local Trustees, a number of whom have a connection to Singleton village administers the Trust. The Trustees are all from diverse backgrounds and bring a wealth of experience to the Trust. They are supported by the Land Agent, Ingham & Yorke and a secretary. All the Trustees are volunteers.
The actions of the Trustees are governed by the rules of the Charity Commission and also the terms laid out in Richard Dumbreck's Will.
Rental Properties
The Trust provides and maintains affordable rented homes for local people and people with connections to Singleton village. If you wish to register your interest please complete an application form and send it either by email to [email protected] or by post to:
Richard Dumbreck Singleton Trust
c/o Ingham and Yorke Chartered Surveyors and Land Agents
Brookside Barn
Downham
Clitheroe
Lancashire
BB7 4BP
The Trustees, as part of their annual budget setting procedure, have set aside a budget for property refurbishments & routine maintenance. The Land Agent has carried out a survey of all the Trust's properties and this will be used to prioritise all future work.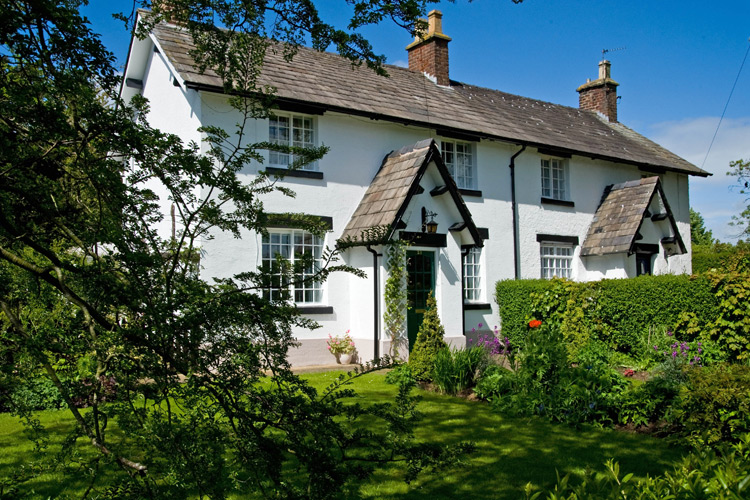 Community Donations
The Trust has and will continue to donate to local groups and individuals as and where possible. Budgets allowing, it will always seek to 'match fund' any fund raising initiatives that take place in the community. So, if you think this could apply to your fund-raiser then please contact the Trust either by email at [email protected] or by telephone c/o Ingham & Yorke, Chartered Surveyors, 01200 423655.
Youth Opportunities
Trust can assist young people by providing financial aid for such things as learning a new skill, educational trips or tools/facilities needed for a business venture. This is open to young people from Singleton aged between 13 and 25. For more information, download the grant funding application form here .
Getting Involved
The permissive paths will need some ongoing maintenance such as litter picking, bulb planting, maintaining tree guards, pruning, maintaining tree guards and planting new trees. There are lots of jobs, both big and small and to suit all ages and abilities and John Highton will be looking to form a group of volunteers who together will undertake this work. If you want to be involved in any way then please contact the Trust either by email at [email protected] or by telephone c/o Ingham & Yorke, Chartered Surveyors, 01200 423655.
Great Singleton - A Vision for the Future:
Richard Dumbreck's Will refers to "preserving Singleton as a community", which is at the heart of what the Trust aspires to achieve. However, just what does that mean and most importantly, who should decide? This was a question that was foremost on the minds of the Trustees, as they believed that it was a decision that should involve the whole community and not just themselves.
In Autumn 2013, the Trust employed a specialist company, Studio LK, who together with the community and the Trustees, created a future vision for Great Singleton. This vision for a sustainable village was based upon inputs from residents, with guidance provided by local council officials and other stakeholders. It was presented to the residents at an open meeting held on Wednesday 23rd October 2013 at Singleton Village Hall where it received overwhelming support. This has now given the Trustees a clear mandate to take forward that Vision.
The full report is available to all on the Trust website however if you require a printed copy then please contact the Trustees, either by email: [email protected] or by telephone: c/o Ingham & Yorke, Chartered Surveyors, 01200 423655.
Contact Us